Cooper Point Marketplace, Ste 304
Olympia, WA 98502
Near Jimmy John's

(360) 352-5458
Open Today Until 6:00 pm
| | |
| --- | --- |
| Monday | 10:00 am - 6:00 pm |
| Tuesday | 10:00 am - 6:00 pm |
| Wednesday | 10:00 am - 6:00 pm |
| Thursday | 10:00 am - 6:00 pm |
| Friday | 10:00 am - 6:00 pm |
| Saturday | 10:00 am - 6:00 pm |
| Sunday | 10:00 am - 4:00 pm |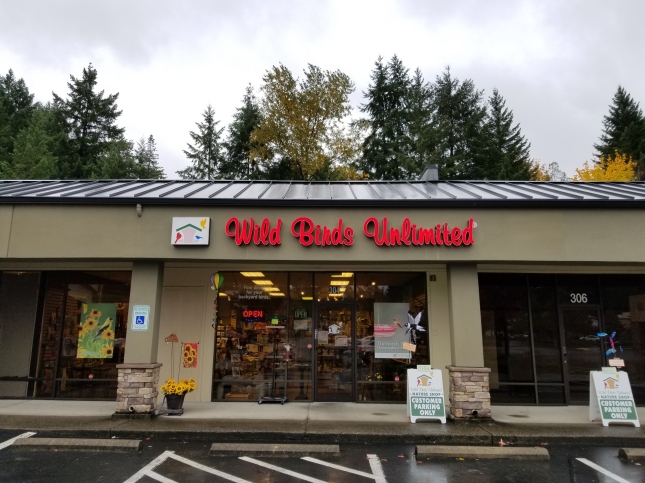 Bob & Katie Gundlach Franchise Store Owners
View Our Store Site

Some Like it Hot. (Critters, Not So Much)
Are critters stealing suet from your feeders? We have the solution. We've added some heat to some of our bird foods, including our exclusive seed cylinders and no-melt suet cylinders. While birds such as chickadees, titmice and nuthatches readily eat foods containing hot pepper, pesky critters will shy away from them.
For best results, use a cylinder feeder with a roof to prevent the hot pepper from being washed off or diluted by the weather.
---

Birding Links Helpful Resources for local birding and bird ID
learn more

Quick-clean Tube Feeders Great feeders for our wet winters!
learn more